Editor's Note
This study from Linda Aiken, PhD, and colleagues at the University of Pennsylvania, Philadelphia, found that high levels of nurse burnout are associated with lower patient satisfaction.
In this analysis of nurse burnout and patient satisfaction in 463 hospitals in four states, 50% of the hospitals where burnout was high had poor work environments, and this was strongly associated with lower patient satisfaction scores.
---
Sponsored Message
---
One way to improve nurse work environments and lower burnout is to attain Magnet designation or implement Magnet-like initiatives, the authors say. These include fostering relationships between nurses, administrators, and physicians, and ensuring that nurses have decision-making authority and adequate resources and time to do their work.
Improving patient satisfaction scores by improving nurse work environments also could translate to increased hospital revenue for those in the Value Based Purchasing Program.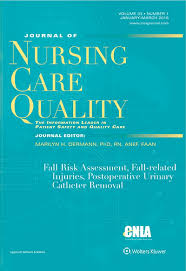 Read More >>