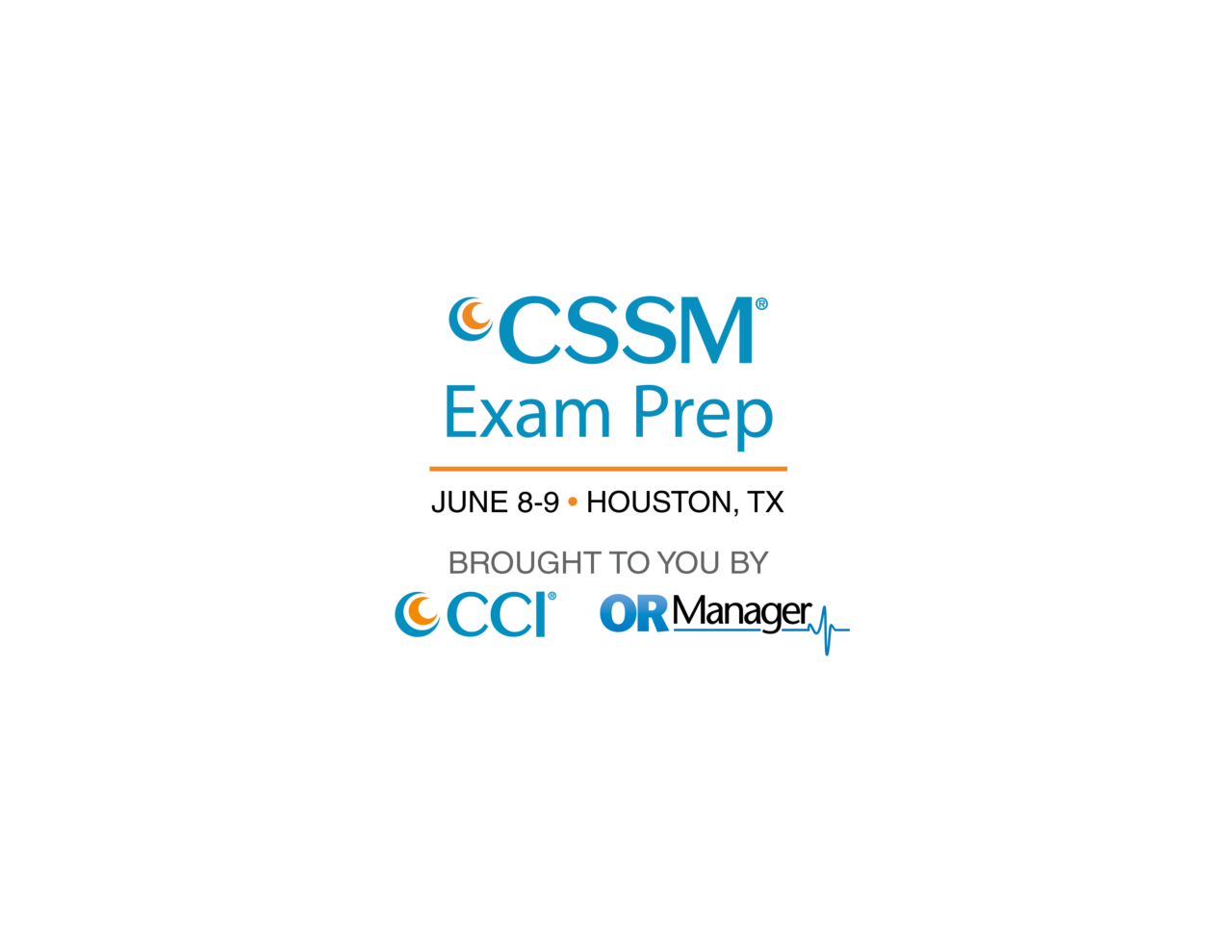 During this interactive course, you will prepare for the CSSM® exam, with focused attention from perioperative experts in a live classroom setting. Attendees will receive: Personalized instruction covering all seven subject areas, interactive activities and in-class practice questions, testing strategies, tips, and test-day advice, the ability to earn 12 CE contact hours that meet eligibility requirements to apply for the exam This workshop is a prep course, and does not result in certification. This workshop will provide you with educational material and contact hours. Contact hours from this workshop may be applied toward coursework requirements to apply for the CSSM® exam. Contact hours are awarded after successful completion of the program, including full attendance and completion of post-course evaluations.

In its 32nd year, the OR Manager Conference (formerly Managing Today's OR Suite), brings together more than 1, 400 managers and directors involved in leading the surgical suite for 3 days of continuing education and networking opportunities. The conference builds on the content developed in each issue of OR Manager, providing you with a live learning experience. Earn CEs, AEUs, and explore new technologies with solution providers.
© 2019 Access Intelligence, LLC – All Rights Reserved. Reproduction in whole or in part in any form or medium without expressed written permission of Access Intelligence, LLC is prohibited. OR Manager is a registered trademark of Access Intelligence, LLC.