Editor's Note
Medscape's 2021 Nurse Career Satisfaction Report, published December 29, 2021, found that the COVID-19 pandemic was responsible for the burnout of 20% of respondents, according to the January 3, 2022, Becker's Hosptial Review.
The survey of 10,788 nurses in various positions (ie, RNs, LPNs, APRNs) found the following:
---
Sponsored Message
---
25% said the pandemic decreased their satisfaction with being a nurse—with 41% of nurse midwives and 40% of RNs most likely to report this.
20% reported being burned out—with 35% of RNs and 34% of LPNs reporting the highest levels of burnout.
31% said they had experienced emotional abuse—with 62% of clinical nurse specialists and 55% of LPNs saying the abuse was from managers/administrators.
The survey was conducted over the summer of 2021, and included 5,038 RNs, 2,016 nurse practitioners, 2,431 LPNs, 505 clinical nurse specialists, 408 nurse midwives, and 380 CRNAs.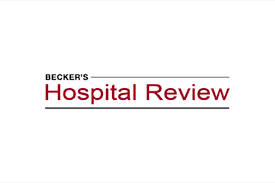 Read More >>