June 11, 2018
Overcoming team-leadership burnout
Editor's Note
It is time for a break if just the thought of another team presentation is overwhelming, according to a report by Mark Ellis in the June 6 leadchange.
To grow as a leader and get out of this team-leadership rut, Ellis recommends that leaders:
Take time off to rest and remind themselves why they are in their leadership positions.
Try meditation because mindfulness is something that benefits all involved.
Let go of the ideal because the perfect scenario doesn't exist.
Work with team members individually if group scenarios are too stressful.
Ellis notes that all leaders have to go through difficult periods if they are to grow and thrive.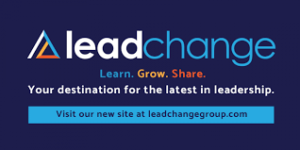 Read More >>
© 2019 Access Intelligence, LLC – All Rights Reserved. Reproduction in whole or in part in any form or medium without expressed written permission of Access Intelligence, LLC is prohibited. OR Manager is a registered trademark of Access Intelligence, LLC.