Editor's Note
Demand for temporary nursing staff is on the rise as COVID-19 cases surge across the country, the November 13 Healthcare Dive reports.
Surge capacity plans include the following:
---
Sponsored Message
---
Utah-based Intermountain Healthcare is hiring 200 traveling nurses. The 24-hospital system also brought on 31 nurses from New York-Presbyterian, a system that Intermountain lent 100 of its nurses to in April.
Staffing firm Aya Healthcare reports a 57% increase in demand for travel nurses in the past month and has posted 24,115 open positions. Open "crisis nursing" positions increased 291% and account for 22% of Aya's open positions.
Some systems are upping their pay rates to attract nurses they need quickly, but supply is limited.
There is a growing need for OR nurses to help hospitals catch up on elective procedures that were cancelled earlier this year. These positions are especially hard to fill because fewer travel nurses specialize in the OR.
Current staffing shortages are due in part to the fact that hospitals furloughed or laid off staff members early in the pandemic when they faced financial pressures to reassess their workforce amid depleted volumes. An increasing number of those staff members decided to pursue early retirements or different specialties that were more stable.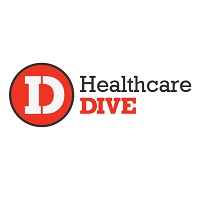 Read More >>