Editor's Note
The American College of Surgeons (ACS) on April 17 announced that the ACS, AORN, American Society of Anesthesiologists (ASA), and American Hospital Association (AHA) together developed a roadmap to guide readiness, prioritization, and scheduling for safely resuming elective surgery.
Highlights of the roadmap include:
---
Sponsored Message
---
Implementing a policy for testing staff and patients for COVID-19, including a response for when a staff member or patient tests positive.
Forming a committee, which includes surgery, anesthesiology, and nursing leadership, to develop a surgery prioritization policy. The policy should factor in previously canceled and postponed cases and allot block time for priority cases.
Adopting COVID-19 informed policies for five phases of surgical care, from preoperative to postdischarge care planning.
Collecting and assessing COVID-19 data and using it to re-evaluate and reassess policies and procedures.
Creating and implementing a social distancing policy for staff, patients, and visitors in nonrestricted areas.
Readiness for resuming elective procedures will vary by geographic location depending on local COVID-19 activity and response resources.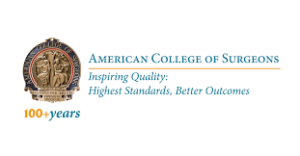 Read More >>