Editor's Note
A coalition of 12 states, on November 15, sued the federal government to block a Centers for Medicare and Medicaid Services (CMS) mandate requiring COVID-19 vaccinations for healthcare workers (HCWs) in facilities participating in CMS programs, the November 16 Becker's Hospital Review reports.
This complaint follows a lawsuit filed November 10 by a coalition of 10 other states over the HCW vaccine mandate.
---
Sponsored Message
---
Also, the US Court of Appeals for the 5th Circuit in New Orleans, on November 12, kept its halt on the federal government's vaccinate-or-test mandate for businesses with more than 100 employees.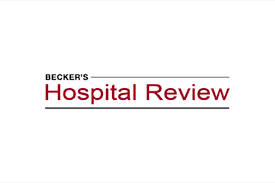 Read More >>