Editor's Note
The Department of Health and Human Services (HHS) announced on December 11 that it would purchase 100 million additional doses of Moderna's COVID-19 vaccine.
The vaccine, which was developed by Moderna with scientists from the National Institute of Allergy and Infectious Diseases (NIAID), is scheduled for a December 17 review by the Food and Drug Administration. Anthony Fauci, MD, is director of NIAID.
---
Sponsored Message
---
The purchase doubles the amount of Moderna vaccine owned by the federal government to 200 million.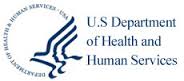 Read More >>