Editor's Note
In this study of COVID-19 patients in the nationwide Veterans Affairs (VA) health care system, researchers from the University of Michigan, Ann Arbor, found that 27% of survivors of hospitalization were readmitted or died by 60 days after discharge.
Of 2,179 index hospitalizations for COVID-19:
---
Sponsored Message
---
678 (31.1%) were treated in an ICU
279 (12.8%) were mechanically ventilated
307 (14.1%) received vasopressors
1,776 (81.5%) survived to discharge.
Within 60 days of discharge:
354 (19.9%) were readmitted
162 (9.1%) died
479 (27.0%) were readmitted or died.
COVID-19 survivors had lower rates of 60-day readmission or death than matched patients with non-COVID-19 pneumonia (26.1% vs 31.7%) and heart failure (27.0% vs 37.0%), but they had higher rates of readmission or death within 10 days after discharge—13.4% vs 9.7% and 13.9% vs 8.8%, respectively.
The rates of readmission and mortality in survivors of COVID-19 were lower than matched survivors of non-COVID-19 pneumonia or heart failure at 60 days, but rates were higher during the first 10 days, suggesting a period of heightened risk of clinical deterioration, the researchers say.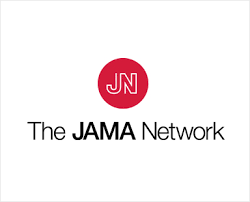 Read More >>