Editor's Note
The Occupational Safety and Health Administration (OSHA) on April 24 issued interim guidance on the reuse and decontamination of N95 and other filtering-facepiece respirators during the COVID-19 pandemic.
OSHA notes that the National Institute for Occupational Safety and Health (NIOSH) has identified research that suggests the following methods for decontamination can be used:
---
Sponsored Message
---
vaporous hydrogen peroxide
ultraviolet germicidal irradiation
moist heat (eg, water heated in an oven)
microwave-generated steam
liquid hydrogen peroxide.
Based on NIOSH-evaluated research, the following methods should not be used unless data becomes available that demonstrate their safety and effectiveness:
autoclaving
dry heat
isopropyl alcohol
soap
dry microwave irradiation
chlorine bleach
disinfectant wipes
ethylene oxide.
NIOSH notes that only respirator manufacturers can reliably provide guidance on how to decontaminate their specific models. In the absence of manufacturers' recommendations, third parties (eg, respiratory protection or other industrial hygiene consultants) may provide guidance or procedures on how to decontaminate respirators without impacting performance.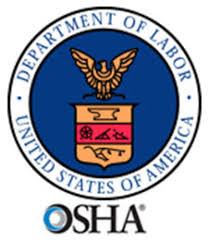 Read More >>