Editor's Note
There is a substantial economic value for policy and organizational expenditures for physician burnout reduction programs, this study finds.
A conservative base-case model estimates that about $4.6 billion in costs is attributable to physician burnout each year in the US because of physician turnover and reduced clinical hours.
---
Sponsored Message
---
On an organizational level, the annual economic cost of burnout is about $7,600 per employed physician each year.
These findings along with previous studies show that burnout can effectively be reduced with moderate levels of investment, the researchers say.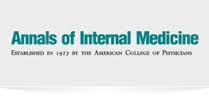 Read More >>