Editor's Note
On December 1, the first case of COVID-19 attributed to the Omicron variant was reported in the US, according to the Centers for Disease Control and Prevention (CDC).
As of December 8, Omicron variant cases had been reported in 22 states, including some that indicated community transmission. Of 43 cases with initial follow-up, there was one hospitalization for 2 days and no deaths.
---
Sponsored Message
---
Among the characteristics of the cases:
25 (58%) were in individuals aged 18-39 years
14 (33%) reported international travel during the 14 days preceding symptom onset or receipt of a positive test result
34 (79%) occurred in individuals who completed the primary vaccine series, and 14 of those had received an additional booster
6 (14%) had a documented previous COVID-19 infection
the most common symptoms have been cough, fatigue, and congestion or runny nose.
To accelerate detection of the Omicron variant cases until they are common enough to be reliably measured by routine genomic surveillance, enhanced surveillance has been initiated through National SARS-CoV-2 Strain Surveillance, the CDC says.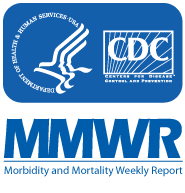 Read More >>