Editor's Note
This survey of 26,174 public healthcare workers (HCWs) from March 29 to April 16, 2021, by researchers from the Centers for Disease Control and Prevention (CDC), finds that 53% had experienced at least one mental health condition in the previous 2 weeks.
Prevalences of symptoms were:
---
Sponsored Message
---
depression: 32%
anxiety: 30.3%
PTSD: 36.8%
suicidal ideation: 8.4%.
The highest prevalences of symptoms were among those who:
were aged 29 years or less, and transgender or nonbinary persons of all ages
identified as multiple races
worked more than 60 hours per week
were not able to take leave from work
spent the majority of their time in COVID-19 wards
had post-baccalaureate graduate education.
Addressing work practices that contribute to stress and trauma is crucial to managing HCWs' adverse mental health status during emergencies, such as the COVID-19 pandemic, the researchers say.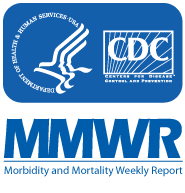 Read More >>