Editor's Note
The Centers for Disease Control and Prevention's (CDC's) COVID-19 data tracker weekly review published April 8 shows that cases are rising again nationwide, for the first time since January, the April 8 Becker's Hospital Review reports.
The 7-day case average as of April 6 was 26,596, which is a 4.9% increase from the week before. At the same time, deaths are down 22.1% and hospitalizations are down 10.3%.
The CDC estimates that the Omicron subvariant BA.2 is responsible for 72.2% of cases, and BA.1.1 accounts for 25.3% of cases in the US.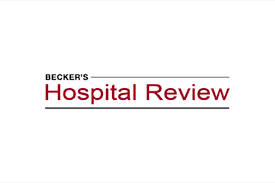 Read More >>