Editor's Note
In this study, researchers from the University of Washington, Seattle, and University of Minnesota, Minneapolis, find that turnover among nearly all segments of the healthcare workforce has not yet fully recovered from the COVID-19 pandemic, with turnover rates among long-term care workers and physicians worsening over time.
Of 125,717 healthcare workers (HCWs) included in the analysis, turnover rates varied widely across occupations. In the preperiod (January 2019-March 2020), an average 3.2% of HCWs reported turnover; in postperiod 1 (April-December 2020), turnover was 5.6%; and in postperiod 2 (January-October 2021), turnover was 3.7%.
Except for long-term care workers and physicians, turnover rates were highest in postperiod 1, with postperiod 2 rates declining to slightly higher than preperiod rates across all sociodemographic groups.
Additional findings:
Healthcare aides and assistants had the highest turnover rates throughout the study period, and rates remain 1.3% higher than in the preperiod.
Turnover rates among LPNs, LVNs, and technicians were similar to aides and assistants from preperiod to postperiod 1, but they had a slower recovery of jobs in postperiod 2, with rates remaining 1.4% higher than in the preperiod.
Rates were higher for HCWs with young children, for both sexes, and highest among women at about 6.1% in postperiod 1, compared to men at about 4%.
Turnover rates for RNs ranged from about 2.6% preperiod, to about 3.7% in postperiod 1, and about 2.8% in postperiod 2.
With ongoing concerns about burnout leading to early retirement, particularly among nurses, continuing to track HCW turnover will be important for knowing where to focus in the future, whether it be job placement, retention, or quality (eg, higher wages, improved benefits), the researchers say.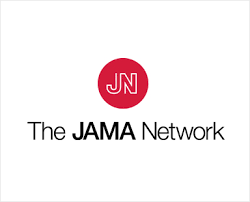 Read More >>