Performance improvement teams (PITs) have helped many businesses resolve workflow or other obstacles impeding efficiency. For perioperative services, PITs consist of a multidisciplinary group of frontline personnel associated with a defined process. PITs often have a key facilitator and are sponsored by leadership. Missions and goals are created, progress is assessed by defined metrics, and results are communicated to all staff.
PITs might be formed to focus on process optimization (efficiency and throughput), surgical scheduling, preadmission testing, staff education and training, and safer surgery, but they are not limited to these areas. Perioperative services managers should assess their departments to identify areas most in need of improvement and establish a PIT to address the shortcomings.
Forming a team
PIT teams should be multidisciplinary and cross-departmental, possibly with staff from other departments like registration or case management, for example, when a department forms a surgical scheduling PIT. Cross-representation helps each department have a better understanding of everyone's challenges, and it unifies them by establishing a common goal rather than leaving staff with the impression that a specific department has no ownership. Ideas may come from staff not directly involved in an issue because they can see the problem from a different perspective.
Staff from each area that touches a patient—including surgical scheduling, preadmission testing (PAT), preoperative or same-day surgery, the OR (charge nurse, supervisor, OR manager, OR RN, surgical technologist, OR aides, environmental services), and the preanesthesia care unit—should participate in the PIT.
Surgeons and anesthesia providers who participate in PITs can share challenges faced by their office personnel, as well as their understanding of what patients need. Additionally, physician participation can help drive the necessary support if there is pushback from other anesthesia providers or surgeons. PITs have included nursing unit/floor and ICU staff when patient throughput is an area of concern.
Setting up a structure
Forming a PIT with about 10 to 15 staff members who volunteer to help initiate change is a good first step. Combining a mix of newer staff and long-term staff helps provide a balance of ideas and viewpoints. Interviewing staff to gauge their interest level and commitment may be another way to select PIT members.
The first scheduled PIT is an introductory meeting. When an outside consultant is available as a mentor and coach, this person can explain the purpose and share examples from other hospitals' successes.
Start the meeting with introductions and an interactive icebreaker to get team members comfortable with one another. Establish ground rules such as mandatory participation, and explain that each individual is a valued member.
PITs need to be structured as a safe place to share any and all ideas—none should be considered too farfetched. Ideas might need to be modified, but one of the main purposes of a PIT is to become a think tank to generate new, innovative ideas. The facilitator can also bring ideas and processes to share with the PIT.
Selecting a chair, a timekeeper to keep the team on track with the agenda, and a scribe allows the team to take ownership of the PIT. Goals are set within the first or second meeting, and then the team decides which action items will achieve those goals.
For example, a process optimization PIT may look at the first cases of the day, establish a target goal, and develop an action plan. The PIT works through the logistics, develops the plan, makes recommendations, and—once the plan is approved—communicates and executes the plan. The facilitator shares the recommendations with leadership. Meanwhile, PIT members can start working through the recommendations and provide education to each department where changes are needed.
The PIT facilitator should arrive in the department at the same time as the preoperative staff for first cases and then work with OR staff. This shows a commitment to help accomplish goals, and gives the facilitator an opportunity to see firsthand any potential problems that the staff might accept as the status quo.
Measuring progress
Measuring progress is the next step. To improve first case start times, for example, share a baseline with all staff, anesthesia providers, and surgeons to raise awareness. Post daily progress reports where everyone in perioperative services can see them, and continue with daily, weekly, and monthly progress reports to help reinforce changes.
Drilling down to identify what the obstacles might be is essential for determining what changes are needed. For example, one hospital's PIT started with a baseline of 42% for first case on-time starts. Changes occurred gradually, with 5% monthly improvements that gained momentum and grew to greater than 80% on-time starts. The overall goal of 90% was achieved in 9 months' time. A slow, gradual progression can truly make an impact on process improvement.
PITs are invaluable to OR managers and leaders because they include frontline staff who are doing the work and thus have a better opportunity to identify solutions. OR leaders who are willing to work with and learn from work done by PITs can move their department's performance from good to great. ✥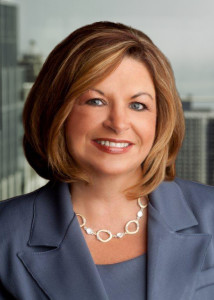 Alecia Torrance MBA, MSN(c), RN, CNOR, is senior vice president, clinical operations and CNE at Surgical Directions, a consulting firm in Chicago.  She has more than 33 years of experience in perioperative clinical nursing, medical-surgical nursing and critical care nursing.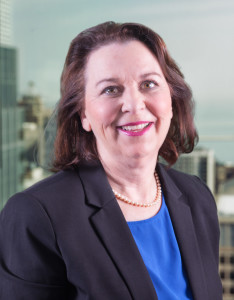 Patricia May, BSN, RN, CNOR a senior nurse specialist with Surgical Directions, has previously served as director of perioperative services for small community-based hospitals, ambulatory surgery centers, and large academic and trauma medical centers.