Editor's Note
According to a McKinsey & Company report, titled "Assessing the lingering impact of COVID-19 on the nursing workforce" and published on May 11, the nursing profession in the US will be facing a shortage of 200,000 to 450,000 of RNs "available for direct patient care" by 2025, Becker's Hospital Review May 12 reports.
This deficit will place "great demand on the nurse graduate pipeline over the next three years," Becker's notes. The McKinsey report estimates that for every 1% of nurses who leave "direct patient care," the staffing deficit "worsens by about 30,000 nurses." To make up for this gap, the country's nursing profession would need to "more than double the number of graduates entering and staying in the nursing workforce every year for the next three years straight," the article emphasizes.
However, just finding more students to meet the demand for more nursing graduates may not be sustainable. "There are not enough spots in nursing schools, and there are not enough educators, clinical rotation spots, or mentors for the next generation of nurses," Becker's quotes the report analysis.
Staffing has been the chief concern in the minds of managers at all levels of leadership. OR Manager has been bringing to light actionable information on how to combat the crisis. Coverage of staffing concerns and crucial information to help OR leaders make well-informed hiring and staffing decisions is a primary focus of OR Manager's upcoming June 2022 issue.
To subscribe to OR Manager's monthly publication, visit: https://www.ormanager.com/subscriber-benefits/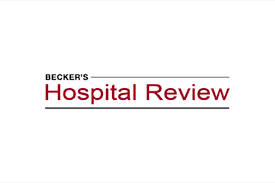 Read More >>