Editor's Note
In this study, researchers from Providence Regional Medical Center Everett, Washington, report on rare cases of postvaccination myocarditis and pericarditis.
Of 2,000,285 individuals who received at least one COVID-19 vaccination in the analysis, 20 had vaccine-related myocarditis and 37 had pericarditis.
---
Sponsored Message
---
Myocarditis occurred a median of 3.5 days after vaccination—15 were male, and the median age was 36 years. Four developed symptoms after the first vaccination, and 16 developed symptoms after the second. Ninteen were admitted to the hospital, and all were discharged after a median of 2 days. There were no readmissions or deaths.
Pericarditis developed after the first immunization in 15 patients and after the second in 22 patients—27 were male, and the median age was 59 years. Median onset was 20 days after the most recent vaccination. Thirteen were admitted to the hospital, none to intensive care, and median stay was 1 day. No patient died.
Before COVID-19 vaccinations were available, the mean monthly number of myocarditis cases was 16.9, compared to 27.3 during the vaccination period. The mean monthly number of pericarditis cases prevaccine was 49.1, compared to 78.8 during the vaccination period.
Though temporal association does not prove causation, the short span between vaccination and myocarditis onset and the elevated incidence of myocarditis and pericarditis in the study hospitals support a possible relationship, the researchers say.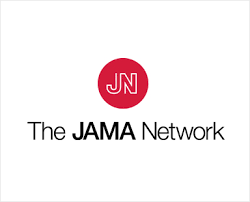 Read More >>