Editor's Note
Intravenous (IV) acetaminophen did not result in a significant difference in pain scores, opioid consumption, or opioid-related adverse events compared with oral acetaminophen, finds this study presented March 12 at the American Academy of Orthopaedic Surgeons Annual Meeting in Las Vegas.
A total of 154 patients having total hip arthroplasty (THA) were randomized to receive postoperative oral acetaminophen with an IV placebo or IV acetaminophen with an oral placebo.
---
Sponsored Message
---
Patients in both groups:
had low pain scores
had a low burden of opioid-related adverse events
used modest amounts of opioids, corresponding to 6 doses of tramadol 100 mg over 3 days.
The findings support the use of oral acetaminophen, which is less costly and less invasive to administer, the authors say.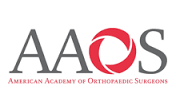 Read More >>