May 23, 2019
FDA grants Stryker premarket approval for intracranial aneurysm stent
Editor's Note
Stryker announced on May 20 that the Food & Drug Administration (FDA) granted premarket approval for its Neuroform Atlas stent system for intracranial aneurysms, the May 20 MassDevice reports.  
The self-expanding nitinol stent can now be used with neurovascular embolization coils to treat patients with saccular wide-necked intracranial aneurysms that arise from a 2 mm to 4.5 mm parent vessel.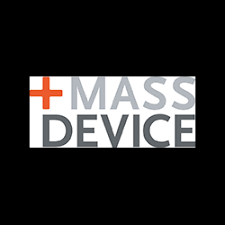 Read More >>
© 2019 Access Intelligence, LLC – All Rights Reserved. Reproduction in whole or in part in any form or medium without expressed written permission of Access Intelligence, LLC is prohibited. OR Manager is a registered trademark of Access Intelligence, LLC.