Editor's Note
This survey study, led by researchers at Harvard Medical School, Boston, finds that clinically significant anxiety and depression increased only modestly overall in US adults in 2020.
In this study of more than 1.4 million respondents in the Centers for Disease Control and Prevention Behavioral Risk Factor Surveillance System survey:
30-day prevalence of clinically significant anxiety and depression was 0.4% higher from March to December 2020 (12.4%) than March to December 2017-2019 (12.1%). This increase was limited to students and those employed.
The increase in anxiety and depression among employed people was positively associated with the state-month COVID-19 death rate, and was elevated more in women than men (up 2% vs 0.2%), non-Hispanic Whites than Hispanic and non-Hispanic Blacks (up 1.3% vs 1.1%), and those with college educations than those with less than high school educations (up 2.5% vs -0.6%).
Though this study found only modest increases in clinically significant anxiety and depression, this increase could mask more substantial increases in key population segments such as first responders and might have become larger in 2021 and 2022, the researchers say.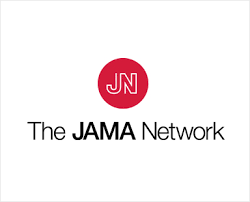 Read More >>