Editor's Note
Hospitals nationwide are beginning once again to suspend elective surgical procedures in response to an increase in hospitalized COVID-19 patients, the October 30 Becker's Hospital Review reports.
The following eight hospitals are postponing or canceling surgical procedures to free up bed capacity, ensure staffing, or to make sure there is enough PPE to care for COVID-19 patients.
---
Sponsored Message
---
Madison, Wisconsin-based UW Health is postponing some elective procedures to free up bed capacity.
Saint Vincent Hospital in Erie, Pennsylvania, is postponing a small number of elective procedures after some patients and caregivers tested COVID-19 positive.
Johnson City, Tennessee-based Ballad Health is deferring elective surgical procedures at three hospitals because of a spike in COVID-19 hospitalizations.
Maury Regional Medical Center in Columbia, Tennessee, is suspending elective surgical procedures for 2 weeks for patients requiring an overnight stay.
Cookeville Tennessee Regional Medical Center has suspended elective procedures requiring an overnight stay.
Salt Lake City-based University of Utah Hospital has canceled elective surgical procedures after its ICU reached capacity on October 16.
Sanford Health in Sioux Falls, South Dakota, has stopped scheduling new elective surgery cases requiring an overnight stay.
Billings (Montana) Clinic is postponing all surgical cases that can wait.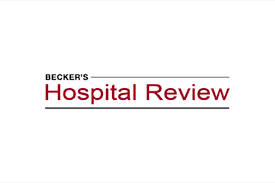 Read More >>