Editor's Note
Suspension of elective surgical procedures in response to the COVID-19 pandemic in New York State had only a minor effect on ICU capacity, this study finds.
State authorities suspended all elective surgical procedures in mid-March 2020 to increase hospital and ICU bed capacity. However, the effect of canceling elective surgical procedures on ICU bed and ventilator capacity has not been well studied.
---
Sponsored Message
---
This study, led by researchers from Icahn School of Medicine, Mount Sinai, New York City, reviewed 5 years of New York State data on ICU usage. ICU admissions were found in 10.1% of all hospitalizations and remained stable from 2011 to 2015.
Of 1,232,986 ICU stays, sources of admission included:
elective surgery, 13.4%
emergent/urgent admissions/trauma surgery, 28%
medical admissions, 58.6%.
Ventilator use was found in 26.3% of all ICU patients:
elective surgery, 6.4%
emergent admissions, 32.8%
medical admissions, 60.8%.
The researchers concluded that ICU admissions from patients after elective surgery is likely to have only a small effect on ICU bed availability. The results may be valuable for hospital administrators and disaster planning policymakers to optimize the response to future diseases.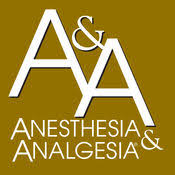 Read More >>