Editor's Note
In this study, researchers at the University of Southern California, Los Angeles, find that overweight and obese adolescents and adults experienced more respiratory symptoms from COVID-19.
Of 552 individuals enrolled in the study, 470 tested positive for COVID-19, including 261 adults (18 years or more old), 61 adolescents (12-17 years), and 148 children (less than 12 years).
Children had fewer symptoms (median, 2 vs 3), lasting fewer days (median, 5 vs 7), compared with adolescents/adults.
The body mass index of 300 participants was classified as overweight or obese (OWOB):
Those individuals had more symptoms compared with those without OWOB (median, 3 vs 2), including more coughing and shortness of breath.
Adolescents with OWOB were more likely to be symptomatic (66.7% vs 34.2%) and have longer respiratory symptoms (median, 7 vs 4 days), compared with adolescents without OWOB.
Lower RT-PCR Ct values were found in children and symptomatic individuals compared with adolescents, adults, and asymptomatic individuals.
The findings underscore the need to ensure COVID-19 vaccination of OWOB individuals, the authors say.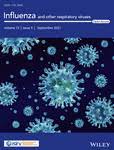 Read More >>