Editor's Note
ECRI has named cybersecurity attacks as the number one health technology hazard for 2022.
In its report, ECRI notes that all healthcare organizations are subject to cybersecurity attacks, and that the question is not whether they will be attacked but when.
A cybersecurity attack could threaten medical devices and data systems, and consequences could include rescheduling of surgical procedures, diversion of emergency vehicles, or closure of care units.
Number eight is poor duodenoscope reprocessing ergonomics and workflow that can put healthcare workers and patients at risk.
The failure to adequately reprocess contaminated duodenoscopes between uses is a well-known hazard. Less well known are the risks of injury to healthcare workers because of poor workspace ergonomics and how workflow factors compromise reprocessing effectiveness, ECRI says.
The full list for 2022 is:
Cybersecurity attacks can disrupt healthcare delivery, impacting patient safety
Supply chain shortfalls pose risks to patient care
Damaged infusion pumps can cause medication errors
Inadequate emergency stockpiles could disrupt patient care during a public health emergency
Telehealth workflow and human factors shortcomings can cause poor outcomes
Failure to adhere to syringe pump best practices can lead to dangerous medication delivery errors
AI-based reconstruction can distort images, threatening diagnostic outcomes
Poor duodenoscope reprocessing ergonomics and workflows put healthcare workers and patients at risk
Disposable gowns with insufficient barrier protection put wearers at risk
Wi-Fi dropouts and dead zones can lead to patient care delays, injuries, deaths.
A full report, including detailed problem descriptions and recommendations for addressing the hazards is available to ECRI members.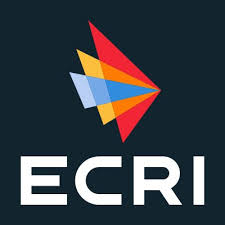 Read More >>