Editor's Note
This study from the Centers for Disease Control and Prevention (CDC) finds disparate monoclonal antibody (mAb) treatment of COVID-19 in Hispanic, Black, Asian, and Other race patients, compared to non-Hispanic and White patients. Differences in treatment with dexamethasone and remdesivir were less apparent.
Analyzing data from 41 healthcare systems in the National Patient-Centered Clinical Research Network, the researchers found that among all patients with a positive COVID-19 test (805,276):
The overall use of mAb was infrequent, with mean monthly use at 4% or less for all racial and ethnic groups.
Hispanic patients received mAb 58% less often than non-Hispanic patients.
Black, Asian, and Other race patients received mAb 22%, 48%, and 47% less often, respectively, than White patients.
The researchers also found that among inpatients:
Disparities were different and of lesser magnitude.
Hispanic inpatients received dexamethasone 6% less often than non-Hispanic inpatients.
Black inpatients received remdesivir 9% more often than White patients.
Equitable receipt of treatments, such as mAb and antiviral medications, and implementation of prevention practices are essential to reducing racial and ethnic inequities in COVID-19-associated illnesses and deaths, the researchers say.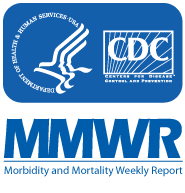 Read More >>