Editor's Note
In this study, Centers for Disease Control and Prevention (CDC) researchers report on the comparative effectiveness of COVID-19 vaccines against hospitalization of US adults without immunocompromised conditions.
Included in the case-control analysis were 3,689 adults aged 18 years and older who were hospitalized at 21 US hospitals between March 11 and August 15, 2021. An additional analysis compared serum antibody levels in 100 healthy volunteers at three hospitals 2 to 6 weeks after full vaccination with the Moderna, Pfizer-BioNTech, or Johnson & Johnson vaccines.
Overall, the researches found that vaccine efficacy was:
93% for Moderna's vaccine
88% for Pfizer/BioNTech's vaccine
71% for Johnson & Johnson's vaccine.
The researchers also found that those receiving the Johnson & Johnson vaccine had lower postvaccination antibody levels than recipients of the other vaccines, and protection from the Pfizer-BioNTech vaccine declined 4 months after vaccination.
The researchers conclude that although the data suggest some variation in levels of vaccine effectiveness, all COVID-19 vaccines provide substantial protection against hospitalization.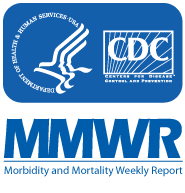 Read More >>