Editor's Note
In this retrospective study, researchers from the French Society of Neuroradiology found three main brain MRI patterns in patients with severe COVID-19.
The analysis of 37 patients from 16 centers found:
---
Sponsored Message
---
signal abnormalities in the medial temporal lobe (43%), an area of the brain related to cognitive and emotional functions
non-confluent multifocal white matter hyperintense lesions on FLAIR [fluid-attenuated inversion recovers] and diffusion sequences with associated hemorrhagic lesions (30%), which closely resemble chronic disorders that destroy fatty protective nerve coverings
extensive and isolated white matter microhemorrhaging (24%).
The presence of hemorrhage was frequent, and the detection was of clinical importance because it was associated with worse respiratory, neurological, and biological status.
However, the researchers note, SARS-CoV-2 was only detected in the cerebrospinal fluid of one patient, and the underlying mechanisms of brain involvement remain unclear.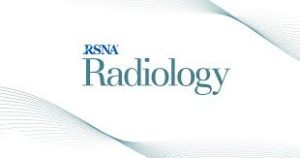 Read More >>