Editor's Note
This study by researchers at Harvard Medical School, Brigham and Women's Hospital, and Massachusetts General Hospital, Boston, finds that a high-risk allergy history was associated with a 2.5-fold higher risk of allergic reactions after mRNA COVID-19 vaccinations. However, most of the allergy symptoms did not hold up completion of the 2-dose protocol.
Of 52,998 healthcare workers (HCWs) included in the study, 474 reported a history of high-risk allergy. Those with vs without a history of high-risk allergy reported more allergic reactions within 3 days after receiving dose 1 or dose 2 of the vaccines (11.6% vs 4.7%).
---
Sponsored Message
---
After multivariate analysis, a history of high-risk allergy was associated with an approximately 4-fold higher risk of hives and angioedema after either dose, though risks were consistently higher after dose 1.
This study highlights the association between a high-risk allergy history and allergy symptoms after COVID-19 vaccinations, but it also supports the overall safety of mRNA vaccines in all eligible individuals, the researchers conclude.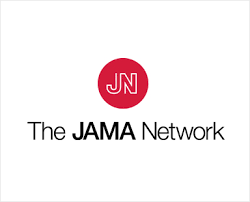 Read More >>