Editor's Note
Removal of multiple herniated or degenerative discs in the neck, known as anterior cervical discectomy and fusion (ACDF), can be safely performed in an outpatient setting, finds this study presented March 13 at the American Academy of Orthopaedic Surgeons in Las Vegas.
Of 103 patients included in the study, 57 had surgery on an outpatient basis and 46 had a hospital stay.
---
Sponsored Message
---
Patients with fewer discs being removed more often had outpatient surgery. Of 83 two-level cases, 60.2% were outpatient procedures, and of 20 three-level cases, 35% were outpatients.
Outpatients had shorter operative times (71 vs 84 minutes) and a significantly shorter length of stay (8.5 vs 35.8 hours).
The surgical setting did not affect pain, function, and other patient-reported outcomes, the researchers say.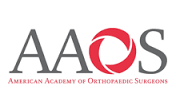 Read More >>