November 13, 2018
93% of eligible clinicians received MIPS payment under QPP last year
Editor's Note
New data from the Centers for Medicare & Medicaid Services (CMS) shows that 93% of eligible clinicians who participated in the Merit-Based Incentive Payment System (MIPS) under the Quality Payment Program (QPP) received positive payment adjustments for their performance last year, the November 9 EHR Intelligence reports. Only 5% received a negative payment adjustment.
On average, MIPS eligible clinicians in rural practices earned a mean score of 63.08 points, while those in small practices received a mean score of 43.46 points. The national average score for MIPS eligible clinicians in 2017 was 74.01 points.
CMS encourages clinicians, stakeholders, and other to send their feedback to help identify areas of immediate need and shape the program for future years.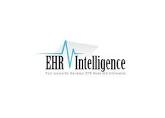 Read More >>
© 2019 Access Intelligence, LLC – All Rights Reserved. Reproduction in whole or in part in any form or medium without expressed written permission of Access Intelligence, LLC is prohibited. OR Manager is a registered trademark of Access Intelligence, LLC.