Editor's Note
The Department of Health and Human Services (HHS) published a summary of its new Physical Activity Guidelines for Americans, online November 12 in the Journal of the American Medical Association.
The updated guidelines provide information on types and amounts of physical activity that provide substantial health benefits. For example, even 2 minutes of any physical activity, such as taking the stairs, walking the dog, or carrying out the trash, can add up to improved blood pressure, enhanced brain function, and reduced risk of cancer and weight gain.
The guidelines recommend at least 3 hours of physical activity daily for children up to age 5 and at least 60 minutes of moderate to vigorous activity for those aged 6 to 17.
Adults should do at least 150 to 300 minutes a week of moderate-intensity, or 75 to 150 minutes a week of vigorous-intensity aerobic activity, or an equivalent combination of moderate- and vigorous-intensity aerobic activity. They also should do muscle-strengthening activities on 2 or more days a week.
Older adults should do multi-component physical activity that includes balance training and muscle-strengthening activities.
Healthcare professionals should facilitate awareness of the guidelines and promote the health benefits of physical activity, the authors say.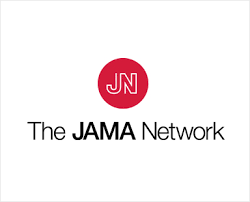 Read More >>