Editor's Note
American Hospital Association statistics show that 1,850 US hospitals, or nearly 30%, have now announced COVID-19 vaccination mandates for their healthcare workers (HCWs), the August 17 Becker's Hospital Review reports.
Several states, including California, New York, Pennsylvania, New Jersey, and Main, also are requiring HCWs to get vaccinated.
---
Sponsored Message
---
Healthcare institutions that have not mandated COVID-19 vaccinations include Cleveland Clinic, Pittsburgh-based UPMC, and Chicago-based Northwestern Medicine.
For-profit systems also have refrained from mandates, including Nashville, Tennessee-based HCA; Franklin, Tennessee-based Community Health Systems; and Dallas-based Tenet. These systems make up more than 5% of US hospitals.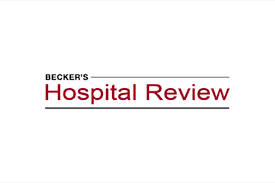 Read More >>