December 3, 2020 | 12:00 p.m. – 1:00 p.m. ET | 1 CE
Managing ORs is hard, especially without access to reliable and readily available data. EHRs that are built to capture information about patients and their care do not provide the level of data visibility or reliability needed to make daily as well as strategic decisions about expensive healthcare assets such as ORs. Ensuring surgeons have optimal access, knowing exactly where and how to drive efficiency, and delivering value to surgeons, patients, and staff are constant challenges. These challenges require greater visibility into available OR time and key performance indicators.
Please join us for this free webinar to learn how one health system achieved the following:
Transitioned away from manually compiling reports (as EHR reports were inadequate).
Established effective policies to drive value and efficiency.
Created capacity in busy ORs, providing greater access to open time.
Delivered transparency in a manner that positively changed surgeon practices.
Additionally, attendees will learn about proven technology for leveraging predictive and prescriptive analytics to enable organizations to break through barriers to OR value and efficiency.
Learning Objectives
Discuss strategies to improve OR utilization.
Explain the benefits of creating more open time in the OR.
Understand how to effectively leverage data to positively change surgeon practices.
Describe how new technologies can optimize OR capacity
Webinar Leaders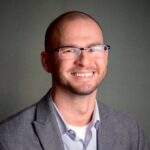 Jon Peterson is the Business Manager of Surgical Services for WakeMed Health and Hospitals in Raleigh, NC. Jon has worked in healthcare for nearly 20 years. After graduating from the University of Arizona with a Bachelor of Science in Accounting and Finance, his tenure in the industry started off in corporate finance, including corporate cash management, reimbursement, corporate budgeting, and long-range financial planning. For the last ten years, his work has focused on operational financial management at the WakeMed Raleigh Campus, an urban level 1 trauma center in Raleigh, NC. His teams provide the daily clinical operations by providing scheduling, inventory, billing, and clinical informatic support needed to care for over 22,000 patients annually.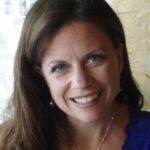 Diana Gillogly, MS, is a Product Implementation Manager of iQueue for Operating Rooms where she has led operational workflow changes and product implementations at multiple health systems. Prior to joining LeanTaaS, Diana worked in urology research and then developed and ran a healthcare outcomes and reimbursement software company. Through her work, Diana has demonstrated success working in global healthcare software development, custom design and implementation, technology integration and physician relations. Diana earned her Bachelor of Science Degree from the University of North Carolina, Chapel Hill and her Master of Science degree in Global Health from Northwestern University.
Presented by partnership by: