Presented in partnership by: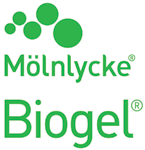 Wednesday, October 28, 2020 | 12:00 p.m. – 1:00 p.m. ET | 1 CE
Occupational contact dermatitis, an inflammatory skin condition that occurs due to workplace exposure, can have long-term consequences, causing some healthcare workers to miss work and even change jobs. Nurses working in surgical wards and intensive care units are at the highest risk among healthcare workers.
Surgical gloves are a common culprit of both irritant and allergic contact dermatitis in the healthcare setting. Glove-associated irritants include wet work, friction, air occlusion, excessive sweating, and poor hand hygiene. In addition, wearers may incur allergic contact dermatitis to chemical additives, especially accelerators that are added to speed up the manufacturing process, in both latex and synthetic gloves.
This free webinar will help you understand treatment and prevention measures relative to Occupational Contact Dermatitis, including switching to gloves that have been manufactured without chemicals accelerators known to cause contact dermatitis.
Learning Objectives
Discuss the prevalence and burden of occupational contact dermatitis.

Understand the differences between irritant and allergic contact reactions.

Discuss the role of chemical accelerators in gloves and their implications regarding Type IV contact dermatitis.

Understand how to reduce the risk of irritant of Type IV contact dermatitis.
Webinar Leaders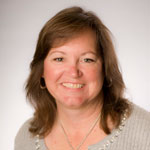 Sheila Mays, MHA, BSN, RN, CASC, is Director Professional Education, US, at Molnlycke Health Care. She is responsible for professional education initiatives for the US Surgical and Wound Care franchise at Molnlycke, including continuing education, speaker program development, webinars, and management of www.connect2know and its online education portal. She leads a team of clinical specialists who support customers for their professional development needs through webinars, roadshows, and professional education activities.
Before joining Molnlycke, Sheila worked in the adult and pediatric environments at both hospitals and ambulatory surgery centers. Her past perioperative nursing roles and experience include Administrative Director, Nurse Manager, and Director of Nursing and a focus on infection control, quality assurance, risk management, policy development, process management, and staff education. She has received multiple nursing excellence awards for team building, clinical skills, and leadership. Sheila received her Bachelor of Science in Nursing from University of Central Florida and her Master of Health Care Administration and Management from Colorado State University. She holds the CASC (Certified Administrator of Surgery Center) certification.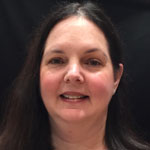 LuAnn Landis, BSN, RN, CNOR, is Nurse Manager of Surgical Services at St. Joseph's Hospital North in Lutz, Florida. Her responsibilities include the daily operations of the OR, endoscopy, anesthesia, sterile processing, and the surgical scheduling departments. LuAnn works with her team to provide exceptional care to ensure patient safety and produce high-quality outcomes. She utilizes available resources to deliver cost-effective healthcare.