Editor's Note
Modeling suggests that COVID-19 cases, hospitalizations, and deaths will rise through at least mid-June, as the Omicron subvariants BA.2 and BA.2.12.1 spread through the US, the May 31 Becker's Hospital Review reports.
Three COVID-19 forecasts to watch, include:
Cases. Daily cases are projected to increase more than 84% in the next 2 weeks, according to modeling from the Mayo Clinic.
Hospitalizations. Daily hospital admissions are projected to rise in the next 4 weeks, with 1,000 to 11,800 new admissions likely, according to the Centers for Disease Control and Prevention's (CDC's) ensemble forecast from 16 modeling groups.
Deaths. Deaths are projected to rise over the next month, with 2,100 to 5,300 deaths forecast for the week ending June 18, according to the CDC's ensemble forecast from 19 modeling groups.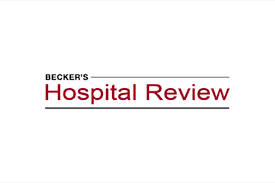 Read More >>