August 8, 2019
Study links cancer center affiliation to lower postop mortality
Editor's Note
Patients who had complex surgical procedures for cancer at community hospitals that were affiliated with top-ranked cancer hospitals were less likely to die within 90 days after surgery than patients treated at nonaffiliated hospitals, this study finds.
Data for more than 14,000 Medicare patients showed 90-day mortality after complex cancer surgery was 9% higher at nonaffiliated hospitals after adjusting for patient and procedural variables. However, further adjustment for hospital characteristics that affect surgical safety mitigated the safety advantage of affiliate hospitals.
The researchers concluded that affiliate status appears to be a marker but not a robust, independent predictor of favorable outcomes.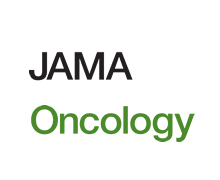 Read More >>
© 2019 Access Intelligence, LLC – All Rights Reserved. Reproduction in whole or in part in any form or medium without expressed written permission of Access Intelligence, LLC is prohibited. OR Manager is a registered trademark of Access Intelligence, LLC.