Editor's Note
In this study, researchers from the University of Bristol in the UK, find that intubation and extubation of patients during general anesthesia may produce only a fraction of the aerosols previously thought, much less than that produced during a regular cough.
The researchers conducted real-time, high-resolution environmental monitoring in ultraclean ventilation ORs during intubation and extubation of patients receiving general anesthesia. They also studied procedures such as airway suction and mask ventilation before intubation.
---
Sponsored Message
---
The researchers quantified the aerosols generated during 19 intubations and 14 extubations and compared them to aerosols produced by a single cough. For safety reasons, the patients did not have COVID-19.
Intubation generated approximately one thousandth of the aerosol generated by a single cough. Extubation produced more aerosols, especially when accompanied by a weak cough, but still less than 25% of that produced by a voluntary cough.
The findings bring into question whether intubation and extubation should be designated aerosol generating procedures and provide an opportunity to dramatically speed up surgery, reduce the use of personal protective equipment, and eliminate the major delays between one patient leaving the OR and starting the next case, the researchers say.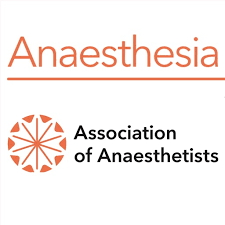 Read More >>