Editor's Note
Though new COVID-19 cases linked to the Omicron BA.2 subvariant are dropping, Omicron's more infectious subvariant BA2.12.1 is beginning to gain a foothold in the US, the May 10 Becker's Hospital Review reports.
Omicron BA2.12.1 now accounts for nearly 43% of new cases as of May 7, compared with less than 23% as of April 23.
The daily average for new cases on May 9 was 73,056, a 49% increase over the last 2 weeks.
There are no indications that BA2.12.1 is associated with more severe disease, the report says.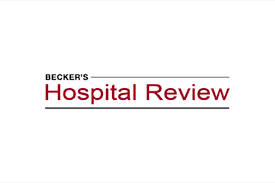 Read More >>