Editor's Note
New research presented October 12 at UEG [United European Gastroenterology] Week Virtual 2020 shows that delays in colorectal cancer (CRC) screening caused by COVID-19 has resulted in significantly increased mortality rates.
Researchers at the University of Bologna, Italy, developed a model to forecast the impact of delayed CRC screening on mortality. They found that:
---
Sponsored Message
---
moderate (7-12 months) delays caused a 3% increase in advanced stage CRC
large (more than 12 months) delays caused a 7% increase in advanced stage CRC.
Based on survival rates at 5 years for Stage III and IV CRC, the researchers found a significant 11.9% increase in mortality, when comparing a 0-3 month delay to a more than 12 month delay.
Healthcare authorities need to act urgently to reorganize activities during COVID-19, without compromising the diagnosis of other high-impact diseases like CRC, the researchers say.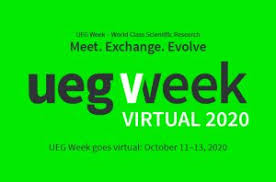 Read More >>