Editor's Note
Early in the pandemic, COVID-19 incidence was highest in older adults, but there has been a shift toward younger ages over the summer, this study from the Centers for Disease Control and Prevention (CDC) finds.
Nationwide, the median age of COVID-19 patients declined from 46 years in May, to 37 years in July, and 38 years in August.
---
Sponsored Message
---
From June to August, COVID-19 incidence was highest in those aged 20 to 29 years, and they accounted for more than 20% of all confirmed cases.
Across the South in June, increases in positive COVID-19 tests in those aged 20 to 39 years preceded increases in positive tests in those aged 60 years or more by an average of 8.7 days, suggesting that younger adults contributed to community transmission of COVID-19.
Strict adherence to mitigation strategies and personal preventive behaviors by younger adults is needed to help reduce their risk for infection and subsequent transmission of COVID-19 to those at higher risk for severe illness, the researchers say.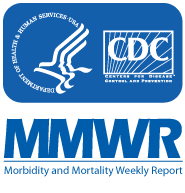 Read More >>