April 20, 2018
ACS advocates for a consensus strategy on preventing firearm violence
Editor's Note
In an effort to bridge political differences and provide a constructive path forward, leaders of the American College of Surgeons (ACS) Committee on Trauma on April 19 released a set of strategies to reduce firearm-related injury, disability, and death by making ownership of firearms as safe as possible.
The committee's consensus strategy is built on three broad areas:
to approach firearm injuries as a medical not a political problem
to promote evidence-based programs that prevent violence to oneself or others, the underlying cause of firearm injuries and deaths, and that can be implemented in trauma centers
a commitment to create a collegial, professional dialogue around the steps to take to reduce firearm injuries and deaths.
"If we come together, focusing our efforts on reducing violence while making firearm ownership as safe as reasonably possible, we can and we will save thousands of American lives every year," the authors say.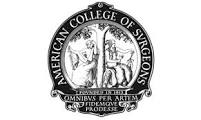 Read More >>
© 2019 Access Intelligence, LLC – All Rights Reserved. Reproduction in whole or in part in any form or medium without expressed written permission of Access Intelligence, LLC is prohibited. OR Manager is a registered trademark of Access Intelligence, LLC.