Restoring Your Elective Surgery Post COVID-19
Wednesday, May 6, 2020 | 12:00 p.m. – 1:00 p.m. ET
Amid the coronavirus outbreak, most hospitals are cancelling or postponing elective surgeries. Addressing the large backlog to restore elective surgery caseload is a top post-pandemic priority of OR leaders. This will require careful planning and execution in the coming weeks and months to identify the backlog, manage block versus open time, open more time to perform more cases, and accommodate the pent-up volume given each hospital's available resources (rooms, staffing, locations).
Join us for this free webinar as industry experts provide a set of tools and a step-by-step approach as part of a model for successfully managing and restoring elective surgery caseload. Attendees will learn how to access the model for use at their institutions and be able to ask questions following the presentation.
Learning Objectives
Understand how to estimate backlog, including how long it will take for the hospital to address it.

Describe methods to create more open time in ORs, ASCs, procedure rooms/endoscopy suites, and clinics.

Identify approaches to distributing cases during normal and extended business hours as well as on weekends.

Discuss how to formulate an elective surgery caseload action plan for implementation over the next few weeks and months.
Webinar Leaders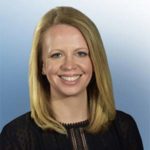 Ashley Walsh, MHA
As Senior Director of Client Services for LeanTaaS, Ashley leads collaborative efforts with more than 30 top-tier health care organizations to develop high ROI predictive analytics solutions that improve patient access and patient/staff satisfaction, optimize resource utilization, and
reduce service delivery costs. Prior to joining LeanTaaS, Ashley was a Perioperative Business Manager at the UCHealth Metro Denver campus. She has a master's degree in health administration from Maryville State University.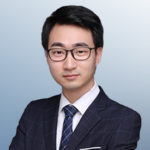 Zetong Li, MS
Zetong Li is Director of Product Management for iQueue for Operating Rooms. Zetong has worked with many leading healthcare organizations to analyze and improve OR efficiency with predictive analytics and machine learning, including filing several patents along the way. Zetong has a wealth of experience in data science, decision analysis, machine learning, and recommendation systems. He holds a master's of science in engineering management from Stanford University and a bachelor's of science in logistics engineering from Tianjin University in China.
Can't make it? This webinar will be made available on-demand for you to access at your convenience, but you will still need to register.
Sponsored by: