Presented in partnership by:

Wednesday, November 11 | 12:00 – 1:00 p.m. ET | 1 CE
Operating rooms grapple with time lost due to late starts, lengthy turnovers, underutilized blocks, unused blocks, and more. At the same time, many surgeons are clamoring for increased access to handle more cases.
In this free webinar, Surgical Directions will present how to reclaim lost and wasted time that is holding back your OR. We will discuss how waste happens, how to measure it, and, critically, how to organize for success to convert the lost time into additional cases for your facility. With over 25 years of experience working at hundreds of hospitals and ASCs, the Surgical Directions team has the expertise to discuss ways to improve your financial performance and patient experience.
Learning Objectives
Identify major categories of wasted and lost time.
Understand how to measure waste and lost time in the OR setting.
Describe how to apply insights and methods for converting unused OR time into more cases.
Discuss the benefits associated with reduced waste and increased case volume.
Webinar Leaders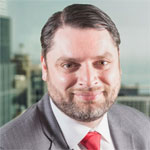 Brian Watha, Associate Vice President is Associate Vice President at Surgical Directions. He has extensive experience in OR process improvement, business intelligence and quaternary medical center perioperative services, where he has been responsible for all end-to-end OR processes as the Principal Management Engineer. He is familiar with multiple OR IT platforms and is an expert at electronic medical record (EMR) migrations.
Brian earned his Master of Health Service Administration from the University of Michigan. He completed a one-year Executive Administrative Fellowship at Health Alliance Plan, where he focused on plan configuration, strategic planning and growth. Brian continues to serve as a graduate mentor at the University of Michigan School of Public Health and teaches biotech-startup coursework at the Ross School of Business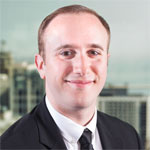 Michael Besedick, Engagement Manager As an engagement manager for Surgical Directions, Michael manages analytics projects that reduce costs, drive revenue and increase ROI for healthcare clients. His specialties include analytics research, implementation and strategy. Michael's demonstrated experience in advanced predictive analytics, data visualization and machine learning are of practical use to hospitals and hospital systems who appreciate his ability to clearly communicate complex concepts that result in confident, data-supported decisions.