Much has been written about projected nursing shortages and the difficulty of recruiting and retaining nurses. With few options for structured education specifically geared toward the OR, and pending retirements of many perioperative services leaders, most healthcare facilities are relying on staff—which may or may not include a nurse educator—to teach their co-workers the skills required for surgical procedures.
Having a dedicated OR nurse educator is a big advantage, and it's even better if that person can be part of the perioperative leadership team. Indeed, the most effective competency-based education and training programs have an educator focused solely on perioperative services. By one estimate, it takes approximately $60,000 to recruit, hire, and train one new nurse.
Unfortunately, many hospitals have OR educators who report to the education department, which means they are pulled away from perioperative services. Sometimes they are expected to split their time among hospital-wide education responsibilities and surgical services.
In the face of such challenges, what can OR leaders do to ensure their staffs learn the proper techniques and maintain their skill sets over time?
Know your goal
Competency, according to Wikipedia Encyclopedia, is "a set of defined behaviors that provide a structured guide enabling the identification, evaluation, and development of the behaviors in individual employees."
In the OR, this term is used routinely with regard to:
• educating staff at all levels from basic to advanced skills
• teaching staff how to use new techniques and equipment
• reviewing competencies when repeat errors and near-miss situations occur
• measuring skills required to comply with regulatory criteria
• reeducating staff when sentinel events occur.
Assess your needs
Conducting a needs assessment is a vital tool for determining appropriate competencies that will best meet staffs' learning needs.
Asking staff to participate annually in a comprehensive survey helps leaders understand where skills are weak or lacking, and at the same time gets staff engaged in charting a path for improvement. Surveys from staff can include their areas of interest, a request for a surgeon to speak to the OR team, or any new techniques they may have heard about that would be relevant to their OR.
A second step is to review the quality and risk management reports for perioperative services to identify opportunities to minimize risk and improve quality. OR leaders may choose to do a competency and then conduct audits for several months to determine compliance. If an audit has 90% to 100% compliance in the first month, it may make sense not to continue the audit and instead re-audit in 6 months to monitor ongoing learning needs.
Any near misses, sentinel events, or surgical readmissions must be analyzed in light of competencies so that flaws in the process or deficiencies in individuals' skills can be addressed. All staff should be aware of how to improve their practice but should not feel that they are being blamed.
Go step by step
Many levels of competencies exist for the functions performed by surgical services staff, and program coordination is essential to meet everyone's needs. Employees new to the OR must learn everything from the basics of hand washing to sterile technique to scrubbing (if applicable) to circulating responsibilities to processing instruments in the sterile processing department.
AORN's Periop 101 program is an excellent tool that takes the clinician through a well-coordinated program of classroom, simulation, and preceptor clinical practicums in every surgical specialty. This program is applicable to the specific competencies and basic learning needs of different facilities.
Many hospitals also use many of the tools provided in the program to evaluate even experienced OR nurses who are new to their facility. In fact, we recommend this approach in many of the hospitals that we work with.
Selecting and coaching experienced OR staff to become preceptors can help support and strengthen an individual's learning foundation. Not every experienced clinician is an appropriate preceptor, however, so candidates should be carefully screened and selected.
In most hospitals, preceptors have a minimum of 5 years of OR clinical experience, and they are well-rounded clinicians who communicate effectively and have good writing skills. It's important not to overuse preceptors, however, because that leads to burnout. Spread the opportunity among several key clinicians. (For other ideas about preceptor programs, see "Academic-clinical partnership adds perioperative component to BSN curriculum," OR Manager, August 2014, pp 7-8, and "New perioperative immersion clinical steadily spreading its wings," OR Manager, August 2014, pp 9-10.)
Take advantage of tools
Whether your staff education involves Periop 101, hospital-required training, or OR-based needs assessments, creating checklists can help track progress. Checklists can be based on ideas gleaned from staff, providing an opportunity for their input into what they want to learn or what they believe they need to know.
How to use new supplies and equipment, comply with departmental policy changes or new policies, or adopt new processes can be monitored through the use of checklists. Common checklists are those used for:
• procedures
• safety
• infection control
• equipment
• care protocol
• communication
• documentation.
Competencies that are required to meet regulatory criteria can be captured on a checklist separate from the department-specific checklist. Fire safety and malignant hyperthermia, for example, may be on regulatory checklist, whereas certain equipment and supplies could be on a department-specific checklist.
Even with the utmost vigilance, sentinel events can happen. When they do, adding a competency specific to the event soon after it occurs will help establish trust among the staff, surgeon, and anesthesia providers that such an event will not recur.
Competencies for new procedures may be limited to a small group of OR staff initially before being expanded to a wider pool. By starting small, competencies can be refined to ensure safe practices for the new procedure.
Similarly, staff may need to be educated in the techniques or equipment used by a new surgeon. Involving surgeons in providing this education helps build camaraderie between surgeons and OR staff. An increasing number of ORs are acquiring robots, either for the first time or replacing original ones with second-generation robots, so it is essential to educate staff who are using this equipment.
A dedicated in-service should be offered at least monthly, but preferably weekly or bi-weekly. Much of this time should be allotted to competencies and program development. Hands-on competency with return demonstration is preferred, but often there is not enough time for this type of teaching. Thus, there is a significant need for interactive, online tools, and these can help enforce competencies—regardless of whether they come from a clinical educator or a software vendor. Healthstream and Medline University are examples of commonly used programs.
Allowing time for staff to complete competencies is important; some staff will take longer than others to fully comprehend a skill, and they should not be rushed. OR leaders should make sure all learning needs are met with whichever modality best meets each individual's needs. Competency-based tools help managers figure out the best fit for staff based on their skill sets. These tools provide a subjective basis for making leadership and management decisions and prevent any ambiguity or favoritism in decisions. They also provide excellent documentation and details for future reference.
Evaluating clinical competencies can be made to be fun through skills fairs that might include games, demonstrations, and time with peers to interact outside of the OR. Many online programs have interactive games and activities that can be both entertaining and educational. When staff enjoy the time spent in learning and validation of competencies, the experience becomes more meaningful.
Train and retain
Perioperative leaders and managers need to have programs in place not only to attract new staff, but also to retain current staff. Contemporary staffing plans and competency programs are an integral part of staff retention.
Most hospitals' human resources departments will promote a more generic job description template for the OR. A recommended way to provide a more specific scope of work for your staff is to include certain competencies in the job descriptions and in policies and procedures. This approach provides a very real and specific outline for the employee and reinforces nursing standards as well as the expectation of safe and quality care.
Staffing to demand reduces overtime and creates a less stressful, more efficient work environment that translates to increased staff retention. Hospitals offering a predictable work schedule that promotes better work-life balance become the employers of choice.
Staffing to demand is the leading indicator of high-performing perioperative leaders and departments. It drives improvement in first case on-time starts, case length, reduced turnover times, and staff satisfaction. In addition, it increases bottom line revenue for the facility through increased volume and throughput and elimination of waste. (For more information, see "Predictive modeling helps match resources with needs," OR Manager, August 2015, pp 1, 7-9.)
The more each OR clinician knows, the greater the knowledge base to share, and the more confident the clinician becomes, leading to increased employee satisfaction. Every clinician was once new to the OR, and even experienced OR nurses must continue to learn and grow. Through team building and increasing confidence, staff will become loyal to their employer and will be less likely to leave the organization.
An OR with a well-organized, competency-based teaching structure is not only advantageous to experienced OR staff but also will help new staff in the OR by building a solid foundation for lifelong skills and learning. ✥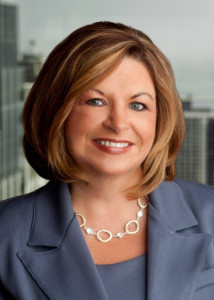 Alecia Torrance MBA, MSN(c), RN, CNOR, is senior vice president, clinical operations, and CNE at Surgical Directions, a consulting firm in Chicago.  She has more than 33 years of experience in perioperative clinical nursing, medical-surgical nursing, and critical care nursing.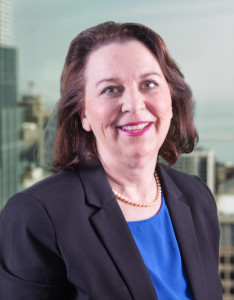 Patricia May, BSN, RN, CNOR, a senior nurse specialist with Surgical Directions, has previously served as director of perioperative services for small community-based hospitals, ambulatory surgery centers, and large academic and trauma medical centers.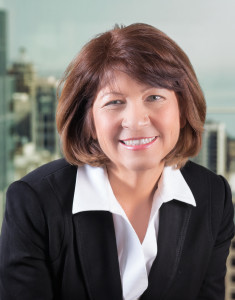 Barbara McClenathan, MBA-HCM, BSN, RN, CNOR,  senior nurse specialist with Surgical Directions, has more than 25 years of experience in healthcare, specifically in perioperative and procedural area care management, leadership, organizational and business development, policy formulation, communications, and financing.
Reference
Jones C B. The costs of nurse turnover, part 2: Application of the nursing turnover cost calculation methodology. J Nurs Admin. 2005;35(1):41-49.