Editor's Note
Hip fracture surgery volumes in individuals 65 years and older were lower during the pandemic than 2 years before, which contrasts with that seen in the general population, this study from Kaiser Permanente researchers finds.
The analysis includes 18,288 patients aged 65 years or older who had hip fracture surgery between January 1, 2018, and September 26, 2021, in 31 California Kaiser Permanente hospitals and outside the system in Northern California.
---
Sponsored Message
---
Results showed the volume of hip fracture surgery during the pandemic was similar to the historical presurge phase (1-1-20 to 3-15-20), but was lower during the spring 2020 surge phase (3-16-20 to 5-10-20) at 96 vs 119 cases per 1 million person-weeks.
With the exception of the fall 2020 period (8-24-20 to 11-22-20), hip fracture surgery volumes were lower than the historical period until the early vaccination period (2-22-21 to 7-18-21), at 109 vs 114 cases per 1 million person-weeks.
The percent of hip fractures in older patients treated outside the system in Northern California was similar during the pandemic compared with historical periods (6.2% vs 6.7%).
The reason for the lower volumes of hip fracture surgeries in older patients during the pandemic remains uncertain, the researchers say. Possibilities are heightened supervision by family members working from home or unemployed during the pandemic and/or decreased nursing home use.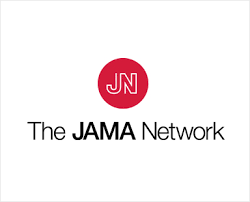 Read More >>