Editor's Note
OR Manager's November/December 2021 issue featured a deep-dive into the term value-based enterprise and how it is revolutionizing delivery of care (read full story here). In a value-based enterprise model, "providers are paid based on patient outcomes," and outcomes are measured against the cost of care.
Value-based enterprise, a term defined in the Centers for Medicare and Medicaid Services (CMS) December 2020 Final Rule—Modernizing and Clarifying the Physician Self-Referral Regulations, which became effective in January 2021 and gives more flexibility for providers to participate in value-based models, is offering more opportunities to lower costs and strengthen patient care at ambulatory surgery centers (ASC). Becker's interviewed Peter Young, president of HealthCare Strategic Issues in Fort Myers, Florida, who discussed how the new CMS rule is a big opportunity for growth at ASCs.
"The CMS approval of the value-based enterprises, allowing for broader business relationships between physicians, vendor enablers, and continuum vendors," is a "significant opportunit[y] in the ASC sector," says Young. "CMS also relaxed Stark Laws, and this contributes additional flexibility to value-based enterprises and physician relationships in general. New opportunities in entity structure are now possible."
In the interview, Young also cites artificial intelligence and technology-enabled smart tools as another growth opportunity for ASCs.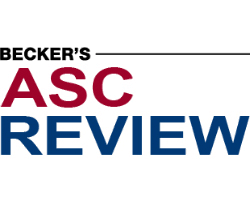 Read More >>