Editor's Note
This study by researchers from VA Boston and VA Bedford, Massachusetts, Healthcare Systems, found that frequent, mandatory surveillance of vaccinated healthcare workers (HCWs) was effective in detecting COVID-19 infections.
The analysis included all 431 HCWs at VA Boston and 1,542 HCWs at VA Bedford facilities. Mandatory surveillance testing with RT-PCR was conducted weekly for 1,269 HCWs at VA Bedford, and the remaining Boston and Bedford HCWs underwent twice weekly Binax NOW antigen testing. Positive antigen test results were confirmed by PCR. All HCWs with a positive PCR result were asymptomatic or minimally symptomatic at the time of testing.
---
Sponsored Message
---
Of 52,557 mandated tests in 1,973 HCWs, 1,948 had negative test results throughout the study period from January 15 through June 8, 2021. By the end of the study, 1,388 of 1,973 (70.3%) HCWs were fully vaccinated.
Overall, asymptomatic COVID-19 infection was detected in 4 of 1,388 (0.3%) fully vaccinated and 21 of 585 (3.6%) unvaccinated HCWs. The detection rate fell toward zero in both groups as community transmission dropped.
COVID-19 in one unvaccinated HCW was linked to asymptomatic infection in one patient who was fully vaccinated.
The researchers concluded that as COVID-19 case rates decrease, the proportion of tests with false positive results increase, even in unvaccinated HCWs, sometimes leading to unnecessary quarantine of essential HCWs.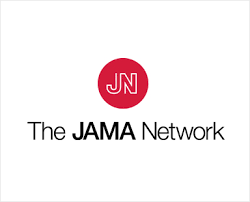 Read More >>