Editor's Note
In this study by researchers at Geisinger Health System, Danville, Pennsylvania, an individually addressed email nudge designed with behaviorally informed features caused more than twice as many healthcare workers (HCWs) to register for a COVID-19 vaccination, compared with HCWs in a control group.
The health system initially sent 36 vaccine-related mass emails to employees over 5 weeks, but 9,723 of 23,700 HCWs still did not schedule their vaccinations.
---
Sponsored Message
---
For this randomized trial, the 9,723 employees who had not scheduled their vaccinations were assigned to a delayed control condition or to receive 1 of 2 individually addressed emails with 3 components.
Employees in the intervention groups were assigned to receive an email that framed the decision to be vaccinated either by social norms (noting that many US residents and fellow employees had chosen to be vaccinated) or by favorably juxtaposing the vaccine's risks with those of COVID-19. The emails also asked employees to make a choice to receive a vaccine (hyperlinked to a scheduling portal) or not (hyperlinked to a survey asking their primary reason for declining).
Both emails led to more registrations in the first 3 days than the control group, for a 3.17% increase in vaccination appointments, and there were no significant differences in registrations between the 2 emails.
Of the 1,220 HCWs who declined to register for vaccinations, the most common reasons were unknown vaccine risks (430) and pregnancy-related concerns (165).
The researchers concluded that sending targeted emails, patient portal messages, or text messages with behavioral science designs is inexpensive, scalable, and easily implemented and could be an effective way to encourage COVID-19 vaccinations by HCWs and the general public.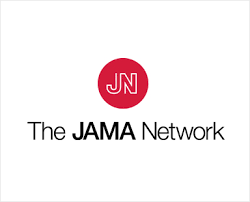 Read More >>