July 30, 2019
US News publishes 2019-2020 top hospitals list
Editor's Note
The US News & World Report on July 30 released its 2019-2020 Best Hospitals Honor Roll.
The top five are:
Mayo Clinic, Rochester, Minn
Massachusetts General Hospital, Boston
Johns Hopkins Hospital, Baltimore
Cleveland Clinic
New York-Presbyterian Hospital/Columbia and Cornell, New York City.
In the specialty rankings:
University of Texas MD Anderson Cancer Center, Houston, was first in cancer
Cleveland Clinic was first in cardiology & heart surgery
Hospital for Special Surgery was first in orthopedics.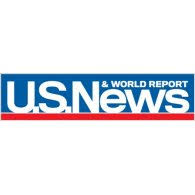 Read More >>
© 2019 Access Intelligence, LLC – All Rights Reserved. Reproduction in whole or in part in any form or medium without expressed written permission of Access Intelligence, LLC is prohibited. OR Manager is a registered trademark of Access Intelligence, LLC.